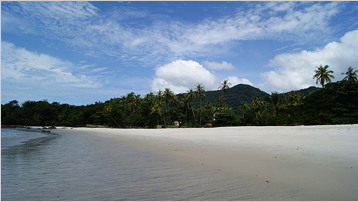 Sierra Leone has a population of 6 million people, with approximately 42% under the age of 15 years. It is one of the poorest countries in the world. Despite being naturally wealthy in diamonds, titanium and gold, poverty remains widespread throughout the country at approximately 70% of the population. One of the reasons for this high poverty level is the Sierra Leone Civil War which lasted for over a decade (1991-2002). During the war many atrocities were committed by the rebels, whose trademark was to cut off the hands or feet of their victims. The war destroyed infrastructure, left more than 50,000 people dead and displaced over two million people into neighbouring countries.
In the aftermath of the civil war, poverty has become intensified with the most disadvantaged people being refugees or those who had been internally displaced. Many are young people - especially former combatants, sexually abused young women and single mothers.
The US Department of State's 2012 Human Rights Report indicates that "major human rights problems included prolonged detention and imprisonment under harsh and life-threatening conditions in prisons and jails; widespread official corruption in all branches of government; and trafficking in persons, including for child labor". Other human rights violations were abusive treatment by police and discrimination and violence against women and girls.
Sierra Leone is currently making progress towards economic stability, reconstruction and stabilization, although it is still considered a fragile state and there are huge issues of poverty and corruption yet to be tackled.
Endless Hope for Children (EHFC)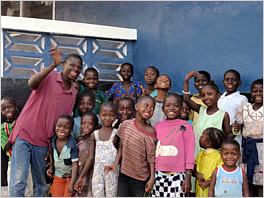 The children outside of their new building. Endless Hope for Children's ministry began in 1999 when they began to provide basic physical care including shelter, clothing, food and medical care, as well as education, moral development and spiritual guidance for a number of orphans found living in the streets and marketplace of their township. A house was rented initially with support from other sources, but this support ended abruptly a few years ago, leaving the ministry without any funding.
EHFC applied to Orphanages for Africa for assistance in 2006. OFA provided humanitarian assistance for rent, school fees and food, as well as making shipments of clothing. Due to lack of funds we were sadly unable to provide assistance during the first part of 2007 and EHFC was forced to place the children in temporary foster homes as they were unable to pay the rent for the orphanage. However, the very next month someone donated a building to house the project! The building was in need of a great deal of repair and OFA provided funds to purchase cement for the structure. The repairs are now finished, thanks to local support.
In 2007 OFA provided funds for school fees and all the young people attended school - two are also currently attending a university. In addition, a Government physician is providing free medical care. Small scale farming is helping to meet EHFC's needs and after submitting a proposal for a livestock micro-enterprise program to OFA, we have approved plans for a business in raising goats. We received a large donation to launch this project.
A new project focuses on matching children with foster families so the orphanage can serve as a temporary dwelling for new children prior to being assigned a foster family. Regular monitoring of foster families will be conducted by social workers. Potential foster families are requesting assistance with school fees and OFA has added this partner to our child sponsorship program to pay for these. The children at the orphanage are now eating three meals a day thanks to sponsorship and some orphans who had left returned to the orphanage when they found out food was plentiful! OFA provided funding for chickens and the children now have eggs and meat in their diet. Specific needs at this time include beds, dishes and construction of a well, outdoor kitchen and toilet.
Sources: