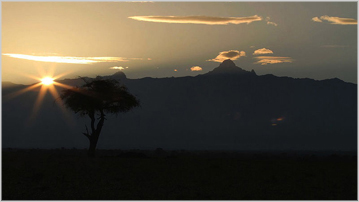 Kenya is a low-income country where roughly 79% of the population live in rural areas and rely primarily on agriculture for its livelihood. Almost half of the country's 40 million people are poor and unable to meet their daily nutritional requirements. There are over 2.5 million orphans living in Kenya. Despite improvements in conditions since the early 1980s, the poverty rate has remained steady at approximately 48%. This persistent poverty has many contributing factors: Kenya has one of the world's fastest growing populations, putting pressure on the country's resources; environmental degradation including poor water management, soil erosion and climate change have decreased agricultural yields over the past decades; and frequent drought conditions threaten progress in economic, health, and environmental sectors.
Since independence in 1963, diverse tribal groups are a source of considerable conflict within Kenya, as they compete for land, financial resources and political power.
Kenya has a severe, generalized HIV epidemic. Despite a decline in HIV prevalence in recent years, there are still 1.6 million young and middle-aged Kenyans living with the disease. There are more than a million orphans in Kenya as a direct result of this disease.
OFA's partner in Kenya is Christian Outreach for Community Empowerment and Development.
Christian Outreach for Community Empowerment and Development (COCED)
Pastor John on Maize Plot June 2013 The Christian Outreach for Community Empowerment and Development was created by Rev. John Okumu Masinde after sympathizing for many years with the needs of orphans and vulnerable children in his community. COCED's mission is "improving people's moral and living standards through teaching God's Word, economic empowerment and social advocacy". The ministry's vision is "to develop a community (where) people's (lives are) transformed by the Gospel and empowered economically and socially".
COCED currently cares for 50 orphans, all of whom live at home with a guardian or grandparent. The ministry provides care through various activities such as home visits, praying for and with the children, and counseling and providing encouragment to the guardians.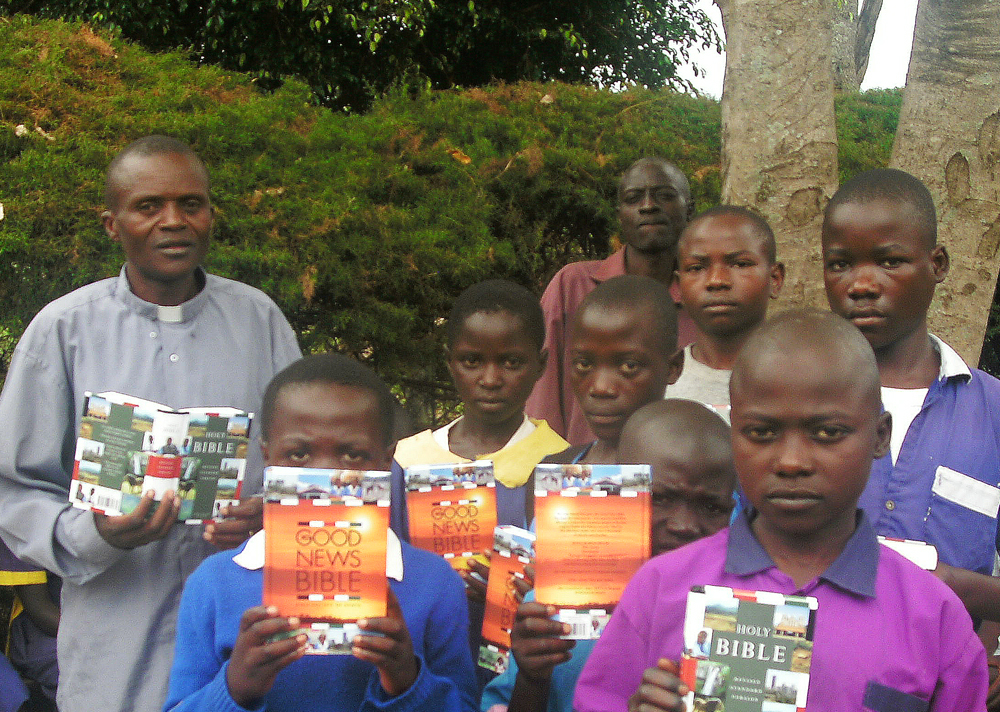 Pastor John with orphans on bible-giving day Regular social gatherings are held during holidays when the children are not in school. This gives the orphans an opportunity to meet, socialize, interact and learn from one another. On a recent outreach gathering this past August 2013, a bible study was held as the orphans were given a copy of The Gospel of John. They were also given food (flour, greens and fish), blankets, pens and soap during this time.
COCED is participating in OFA's micro-enterprise program with both cabbage - a very successful crop last year (2012) and maize farming (2013).
Sources: